Deidre Goslett is an archival officer in Special Collections and co-chair of UCT Libraries' Transformation Committee.
Commemorating Human Rights Day
On 21 March South Africa commemorates the anniversary of the 1960 Sharpeville Massacre, when 180 unarmed protestors were injured and 69 were killed by the police in Sharpeville outside Vereeniging. 

Taken on 21 March 1992, the image to left shows Joyce Mohlatsane's little daughter comforting her grieving mother, while praying by the grave of her father, a member of the Pan African Congress killed in the 1960 Sharpeville massacre. 

Photograph by Louise Gubb. 
UCT Libraries Special Collections
Human Rights Day has become ingrained in the minds of South Africans as a day to remember and commemorate the Sharpeville Massacre, as well as the countless sacrifices made by those ordinary South Africans who fought for the democratic freedom of this country.
Introducing Reverend David Russell
Reverend David Russell is such an individual – a man – an Anglican priest – who believed in selfless love and compassion for humanity, and fought for the rights of the oppressed throughout his life until his passing in 2014.
Read more about the David Russell Collection.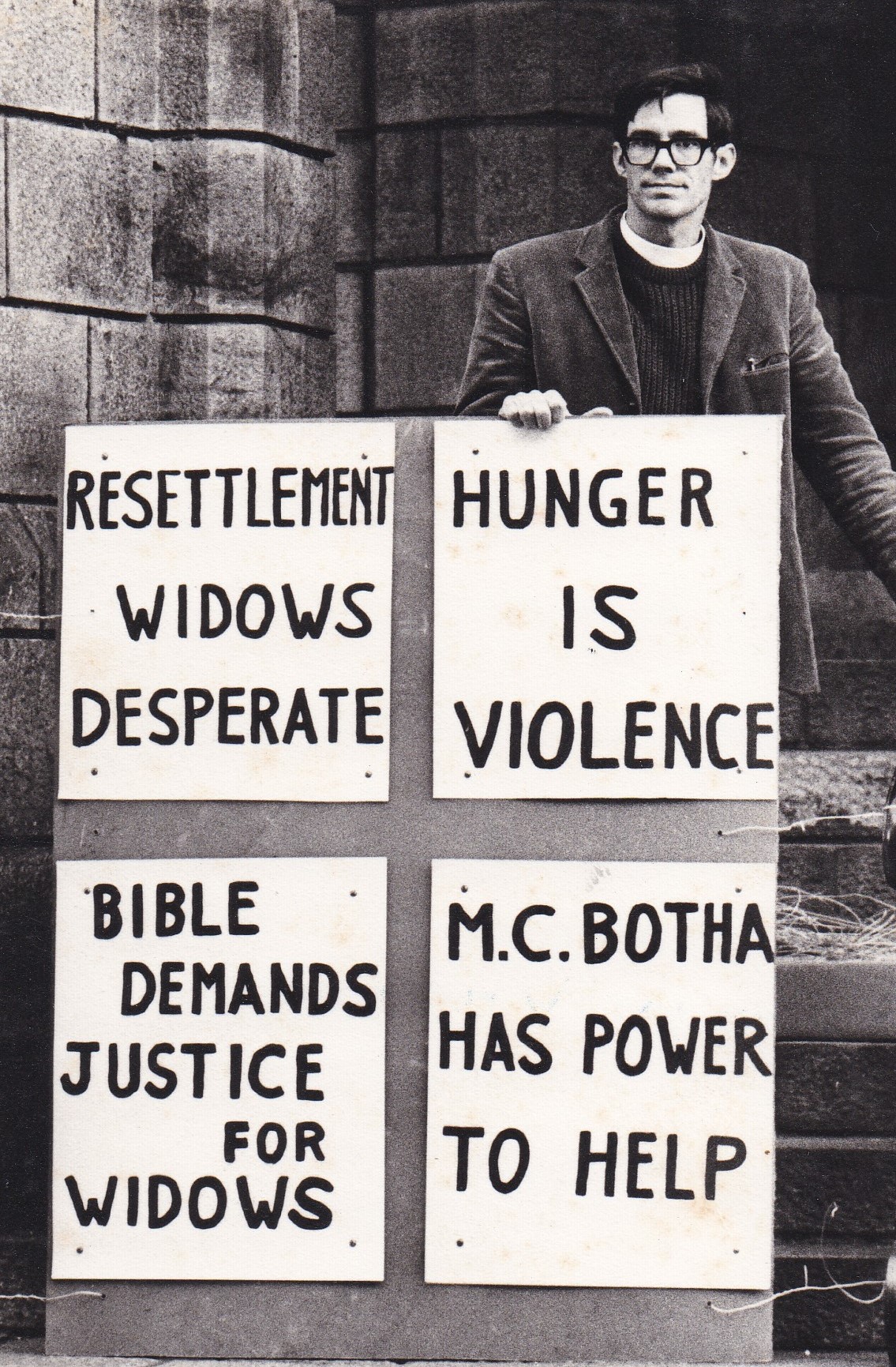 Born in 1938 to  Hamilton and Kathleen "Molly" (nee Gibson) Russell, David was raised in the Anglican church and chose to minister to the people in Ciskei and other black communities. He was ordained as the new bishop of the Anglican diocese of Grahamstown on 31 May 1987.
His inaugural sermon reveals his critique about Christian rhetoric without action:
"To fancy we can love our neighbour without concern for the laws and structures of society which debase and dehumanise is to reveal an extraordinary and often culpable insensitivity."[i]
Taking action
In April 1972, David Russell embarked on a six-month diet plan of living on R5 a month to support the plight of the community of Dimbaza. He wanted to find out for himself what it felt like to live on R5 a month. While on this diet he appealed to the government that the money given to the community was not enough to sustain them.
Not much came from his appeal to government. He was quoted in an article written by the Cape Times on the 16 October 1972:
"I am disappointed at the reaction to my monthly letters, but I am not naïve about these things: I know what I am up against. In terms of politics it is difficult to expect a Minister to be swayed by this sort of stand. One can only hope that in some way he has taken action and that the Government will go about what they are doing in a more human way."
A leader of action
David Russell and other priests set out on a Pilgrimage of Confession in December 1972 to raise awareness of the living situation of migrant workers and the migratory labour system and how it was affecting family life. They appealed to fellow South Africans to offer financial and other support to the migrant workers and their families.
In 1979 a charge was laid against David Russell because he was in the possession of a banned book 'Biko' by Donald Woods. A year later he was imprisoned because he contravened his banning order, in defiance of the South African government at the time.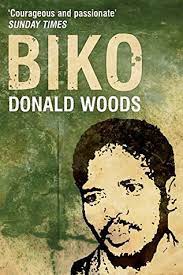 This banning order had been issued to him because of his involvement in the struggle against the ill-treatment of oppressed people. He received many letters of support from clergy and statesmen worldwide expressing their disappointment at how a man of God was not allowed to fulfil his duties.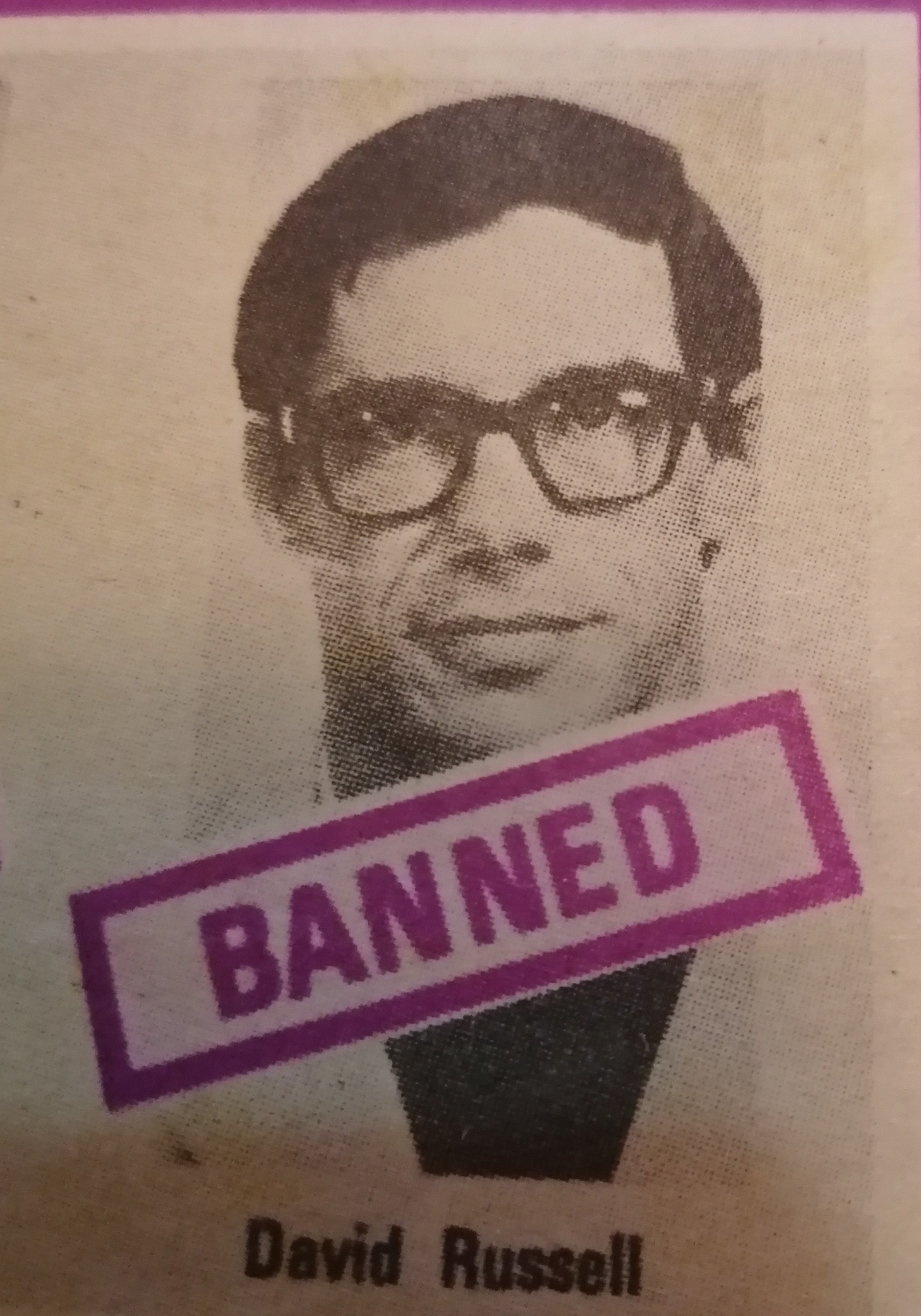 Retirement
David Russell retired from the priesthood in August 2003 and on 14 February 2004 was awarded the Buffalo City Freedom of the City Award in recognition of the contributions he made to the city.
Throughout his life, Reverend David Russell was involved in many projects aimed at elevating and alleviating the experience of the oppressed and marginalized. One of the projects was the Ithemba Lam (My Hope) Project (2012-2014), which "was initiated in order to respond to the challenges that continue to face black homosexuals within the Black townships of Cape Town."[iv]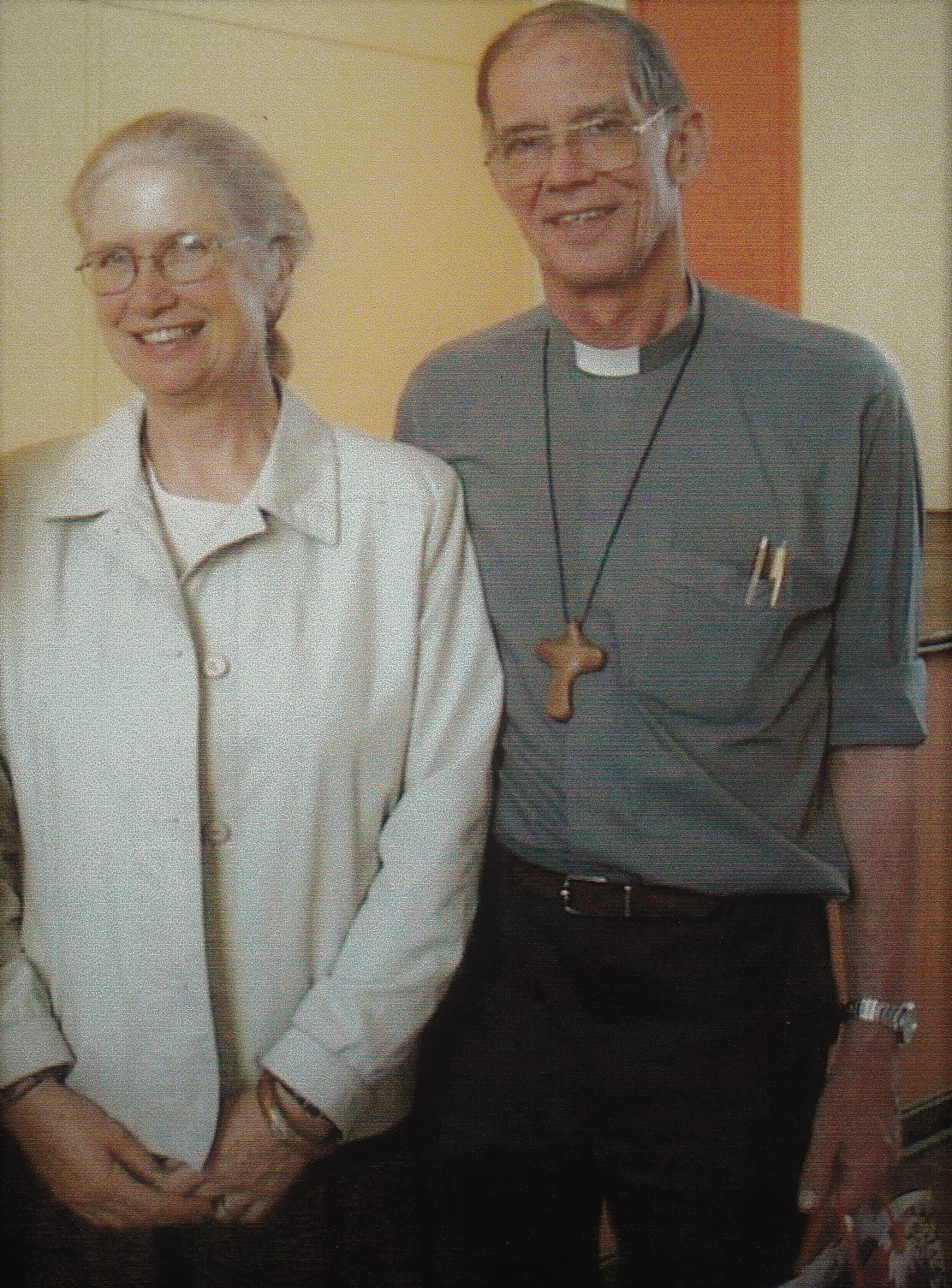 David Russell's personal papers were donated by his wife, Dorothea Russell. These include his ministerial sermons, newspaper articles and papers related to the history of South Africa. The papers in this collection provide a valuable history of the political situation in South Africa from the 1960s up until David Russell's death in 2014.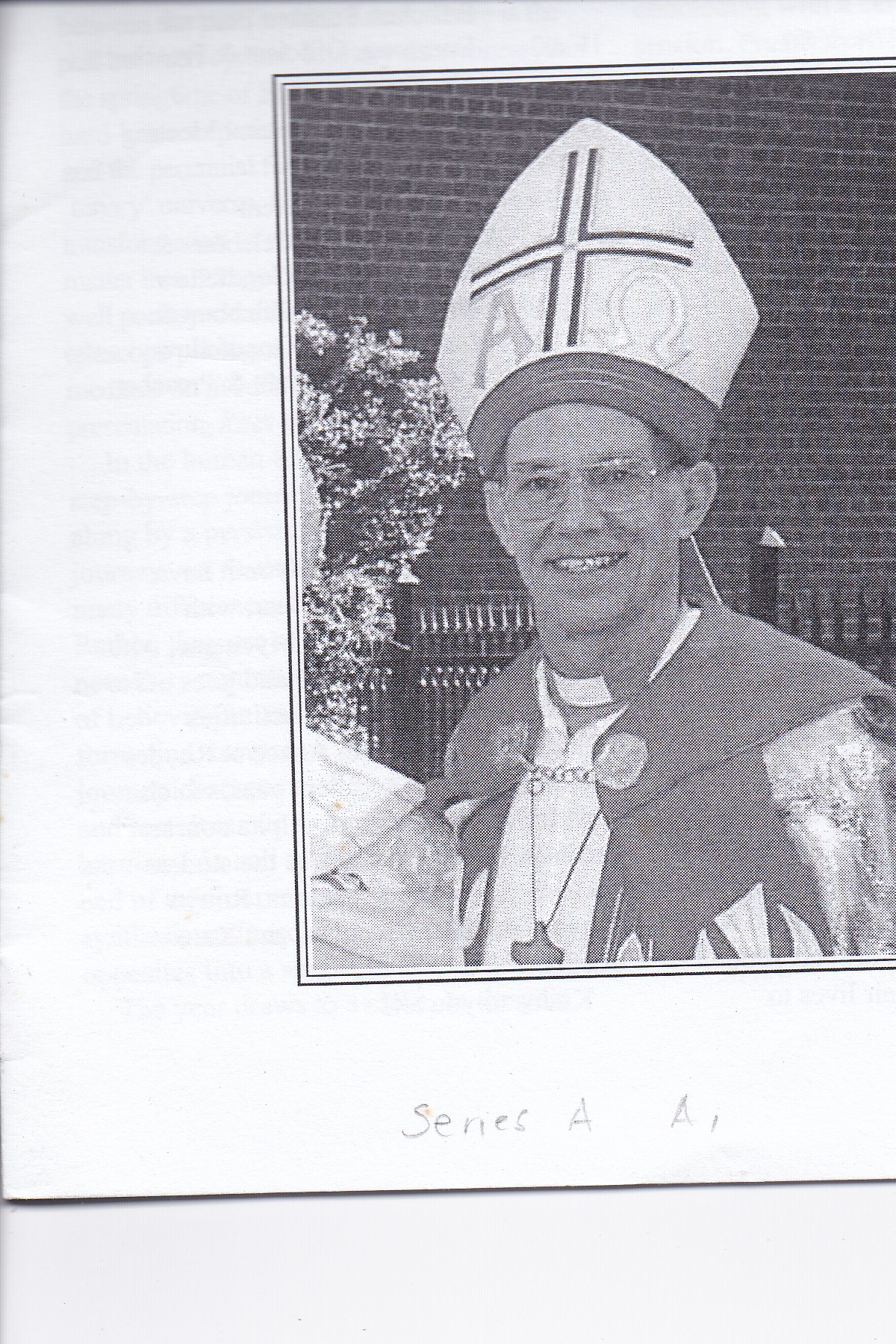 Other collections featuring David Russell
---
References
[i] The sermon can be found in the collection under reference: BC1592.A1. This is the first box of Russell's Ordination papers.
[ii] South African Outlook, December 1973, David Russell's Open letters, p.201 Article titled 'Letters from Dimbaza'
[iii] Woods, D. Biko. Paddington Press, UK, 1978. This is available at UCT Libraries Special Collections in the African Studies Library. View Primo record.
[iv] Taken from a document "Inclusive and Affirming Ministries", David Russell Collection, BC1592.B2.1.