That four groups won the 2014 UCT Collaborative Educational Practice Award for collaborative educational practice might testify to the ongoing drive to break through silos in teaching and learning at the university.
The UCT award for collaborative educational practice is open to two or more UCT staff members who have collaborated on a particular project to enhance the teaching and learning environment. The projects need to have been sustained for several years and to have had a positive impact.
Meet the four groups of scholars recently honoured by the university.
Managing pesticides across disciplines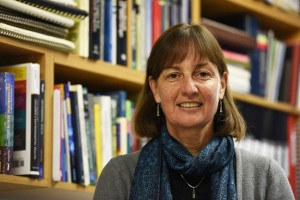 Associate Professor Hanna-Andrea Rother, based in the Centre for Environmental and Occupational Research in the Faculty of Health Sciences, led a group that received the award for developing a highly successful postgraduate diploma in pesticide risk management
Rother and her team, Gregory Doyle of the Educational Development Unit and Shanali Govender in the Centre for Innovation in Learning and Teaching, addressed a challenge set by the United Nations Food and Agricultural Organisation (FAO) to establish a programme to boost the capacity of low- and middle-income countries to implement FAO/WHO codes of conduct related to pesticide management.
The group met this challenge by not only blending cross-disciplinary content and skills, but by creative online communication and teaching approaches, including innovative ways of using UCT's Vula environment, WhatsApp and similar media.
This allowed for a blend of on-site and in-the-field teaching, with, at times, virtual discussions taking place with as many as 360 online participants from countries in Africa and South America. The course has been acclaimed for not only providing effective training, but also inducting participants into the community of pesticide risk management professionals.
{Story by staff reporter. Photos by Michael Hammond and supplied}