By Andrea Walker, audiovisual archivist
This Human Rights Day, we're highlighting the collections in the AV Archive that have a large human rights component. There are 44 collections in the AV Archive, almost entirely falling into six categories. BVF44—Orphans, is the only collection that does not fall into a category. It is made up of those items that do not belong in a larger collection, or have been separated from their collection during the salvage. The six categories are amateur footage, community organisation footage, film festivals, professional filmmakers' collections, news footage, and recordings from research projects.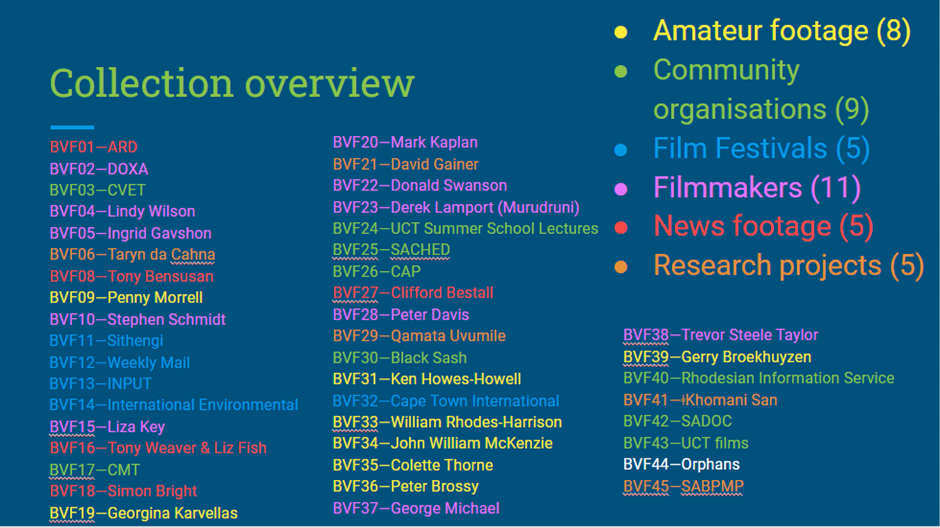 Unsurprisingly, the category with the most human rights material is the news footage. The five collections in this category are: BVF01—ARD, BVF08—Tony Bensusan, BVF16—Tony Weaver & Liz Fish, BVF18—Simon Bright, and BVF27—Clifford Bestall. ARD is the largest collection in the AV Archive, with over 7000 items. ARD is a German broadcaster, and the collection includes footage from across southern Africa. The footage is chiefly from the 1980s and 1990s, but includes earlier and later material. There is a lot of struggle footage in this collection.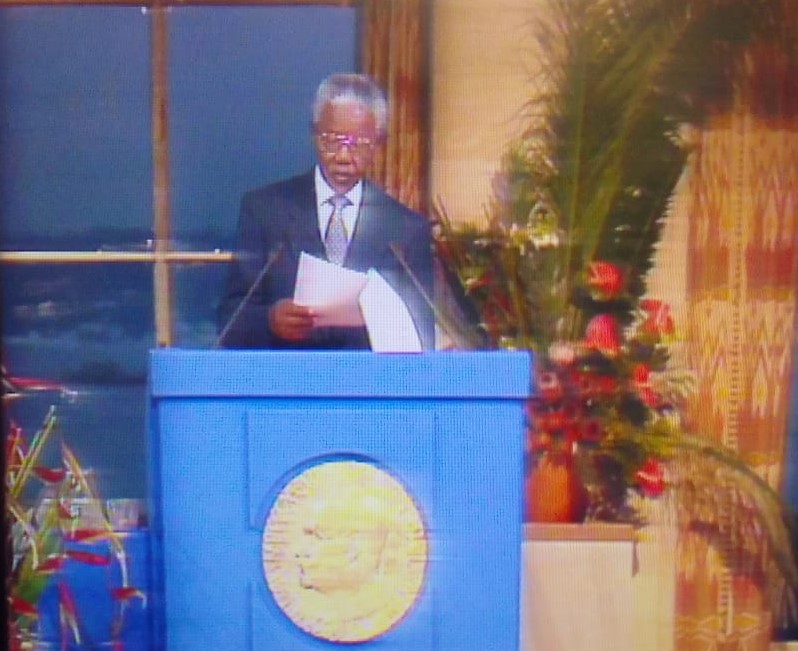 Not all of the footage in these collections was shown on the news. During the AV Digitisation Project, the AV team worked closely with the VRTV staff. Abdul Kareem Latief, the digitisation specialist, saw footage that contradicted what he remembered seeing on the news. He told us repeatedly that the footage he saw during the project altered his perspective on events he lived through.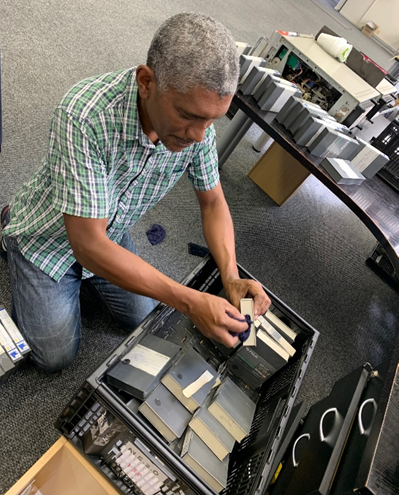 Kareem worked with footage that showed Eugene Terreblanche, known for fighting for white supremacy, working with Mangosuthu Buthelezi in the late 1980s. "For me, it just doesn't make sense," he says of footage of PW Botha. "The stuff that we saw in Parliament on television, where he has his famous speeches of white domination. He was speaking one thing, and then when he enters Parliament there's a different scenario. All these people are lined up there, and he takes off his cap in respect." Who were the people lined up to greet him when he arrived at Parliament? African, Coloured, and Indian army officials.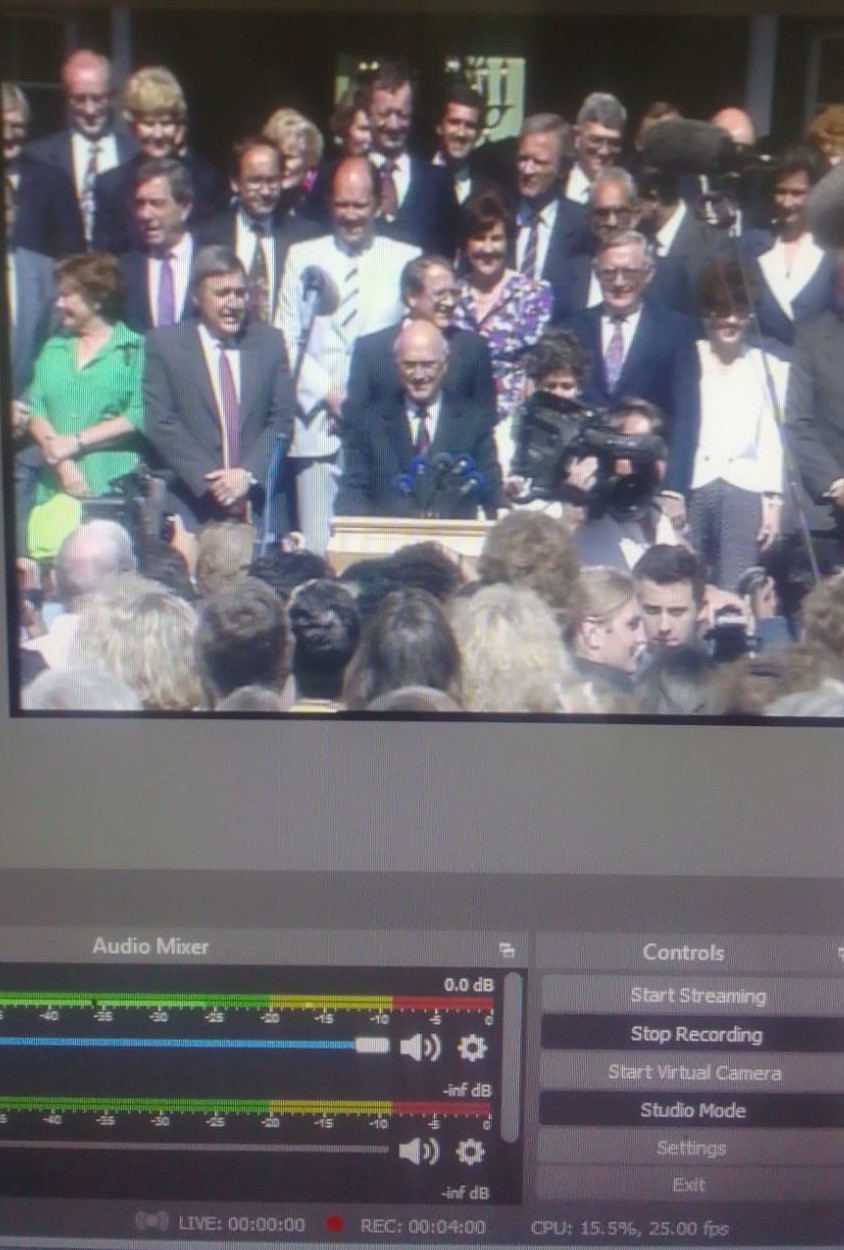 The professional filmmakers category consists of eleven collections, and is the largest category. These are: BVF02—DOXA, BVF04—Lindy Wilson, BVF05—Ingrid Gavshon, BVF10—Stephen Schmidt, BVF15—Liza Key, BVF20—Mark Kaplan, BVF22—Donald Swanson, BVF23—Derek Lamport, BVF28—Peter Davis, BVF37—George Michael (not the musician), and BVF38—Trevor Steele Taylor. As you might expect, some of these also contain human rights material.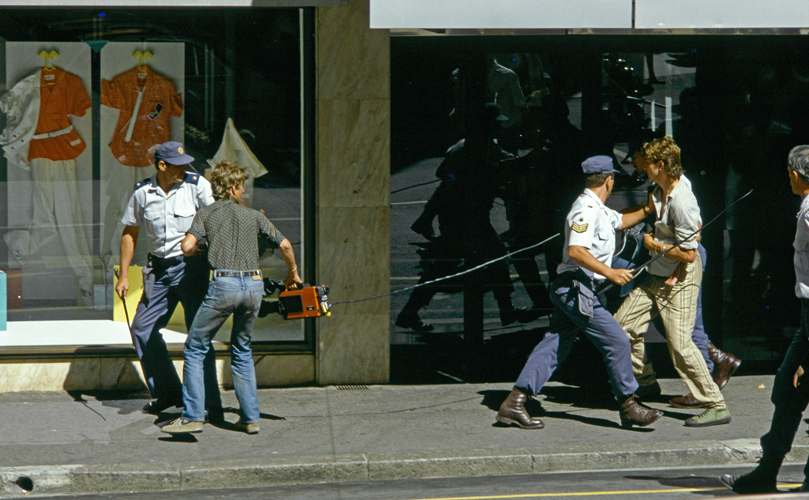 The DOXA collection also contains a fair amount of news footage from the 1980s and 1990s. Obtaining this footage was not always easy—sometimes filming protests and other events meant that the police turned their attention to you, as happened to filmmaker Craig Matthew from DOXA during the 1980s. Lindy Wilson made a number of documentary films, many of which focused on human rights themes, such as Crossroads, The Gugulethu Seven, and Last Supper in Horstley Street.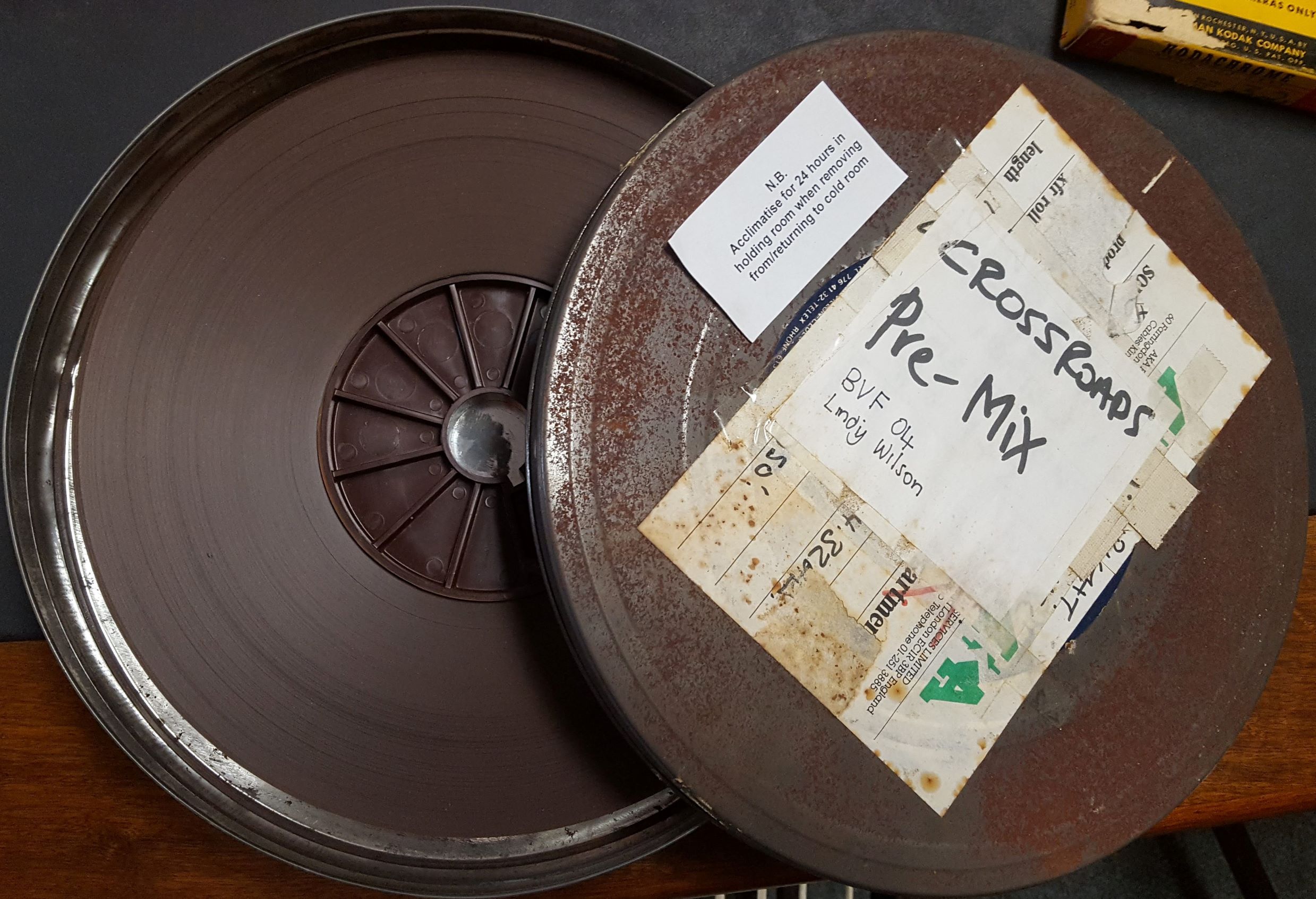 The nine collections emanating from community organisations are BVF03—CVET (the Community Video Education Trust), BVF17—CMT (Community Media Trust), BVF24—UCT Summer School Lectures, BVF25—SACHED (South African Council for Higher Education), BVF26—CAP (the Community Arts Project), BVF30—Black Sash, BVF40—Rhodesian Information Service, BVF42—SADOC (or possibly SACOD? Anyone with any information about this organisation is encouraged to get in touch as all our AV-related records were lost in the fire), and BVF43—UCT Films. As can be seen from the organisation names, much of this category relates to education. We also have significant footage related to the Black Sash, outlining their role in the struggle for human rights; this collection is linked to our many other Black Sash collections, which are mostly made up of manuscript material.
The Community Media Trust (CMT) Collection houses the Treatment Action Campaign's (TAC) footage. The struggles portrayed here interpret human rights as the right to affordable health care; this collection showcases TAC's fight for access to proper care and treatment for those with HIV/AIDS. You can find an online showcase of digitised material from this collection on their Ibali page.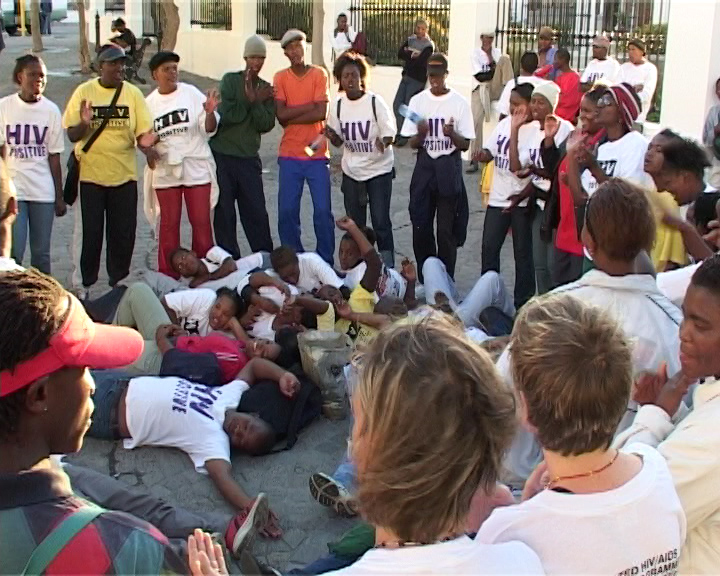 There is also human rights material in the Orphans. Many of the orphans will be returned to their proper collections once the entire audit is completed. It will then be clear which collections are missing material and we can get in touch with the donors and depositors to identify orphaned material. Unfortunately, some of the material may be permanently orphaned.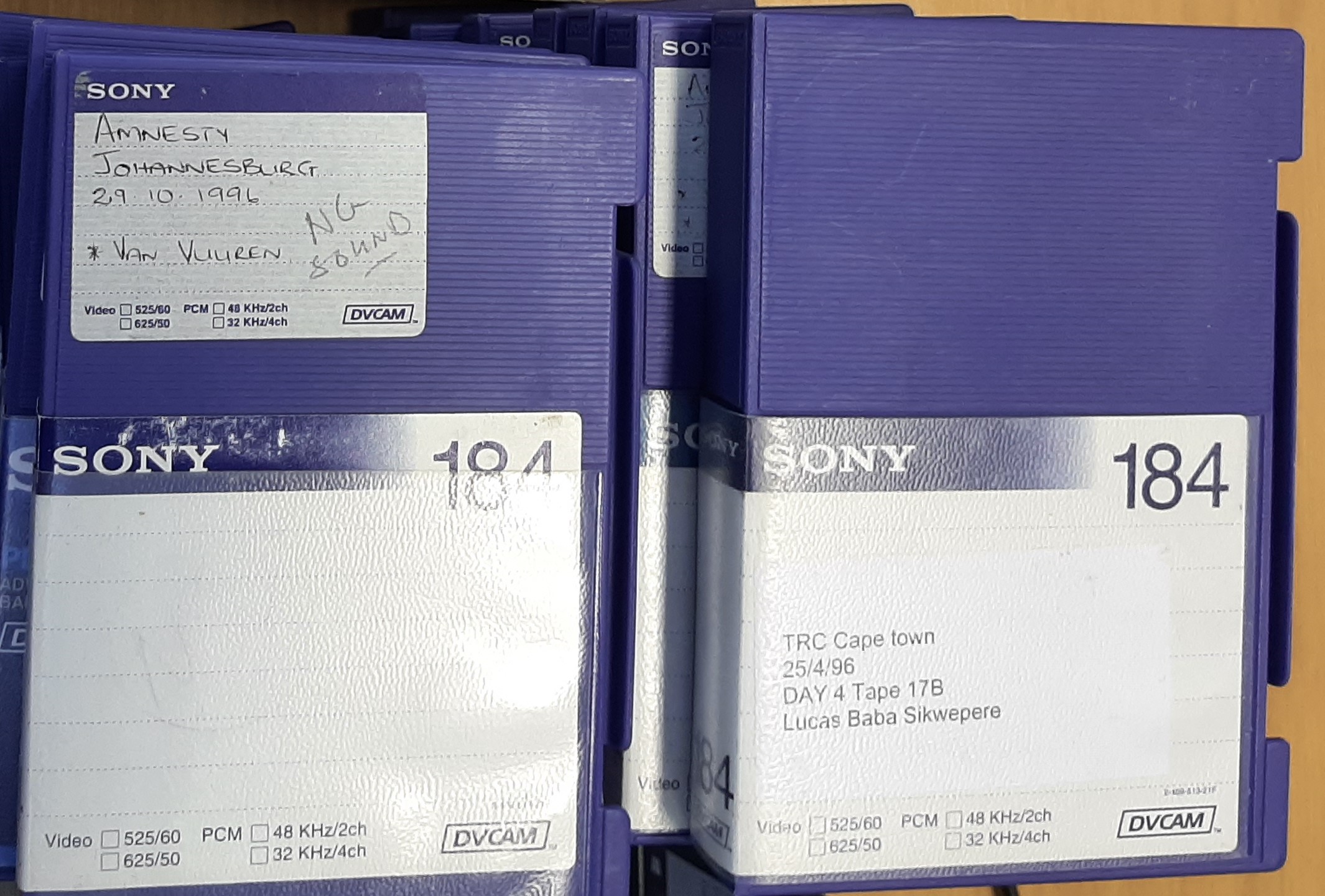 There is also human rights material amongst the research projects. BVF41—ǂKhomani San/Hugh Brody is primarily a linguistic collection, but records the landmark land claim lawsuit that granted the San access to land in the Kgalagadi Transfrontier Park they were dispossessed from in the 1930s. There will be a showcase of material from this collection on Ibali, but the fire halted our work on the collection. BVF45—SABPMP, the South African Banned Persons Memory Project is a new collection that has been accessioned since the fire. This collection contains interviews conducted by Emeritus Professor Paula Ensor, with people who were banned under apartheid.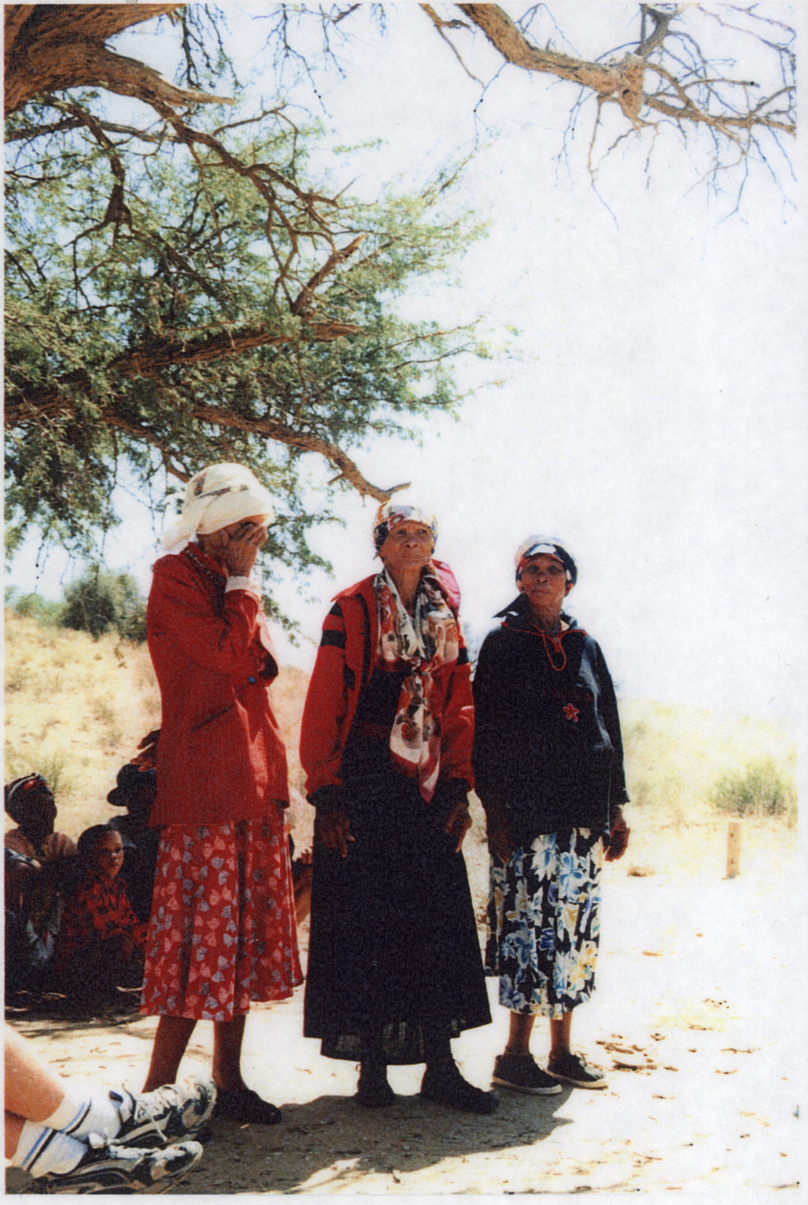 These are just a few examples of how our collections relate to human rights in South Africa. As the recovery continues, these and our other collections will become available to researchers.