by Michal Singer, Principal Archivist, Special Collections
Recovery is a slow process.
It requires patience; underpinned by a careful and methodical process of intake of all salvaged materials at our new recovery premises in Mowbray. It involves planning for the future – in an environment where everything needs to be considered, from the ground up: new premises, personnel, priorities, challenges, opportunities – towards a re-imagining of preservation at UCT Libraries. And working towards a future-proof archive, UCT Libraries has formalized the development of a conservation unit at Special Collections.
Take a virtual tour of Maitland House 2, the site of Special Collections' Recovery.
In January 2022, the UCT Libraries team welcomed Tina Löhr, a paper conservator based in Cologne, back to Cape Town to assist us with ongoing recovery of our salvaged assets. Tina had spent a week supervising the Triage Tent during the Salvage in April 2021, and was keen to return to pick up where she had left off.
The visit yielded some interesting and worthwhile outcomes, although it threw a stark light on the relative paucity of conservation expertise, resources and equipment in South Africa. Used to an environment more established and conducive towards conservation work, we welcomed her patience and understanding of the local climate of work, and the ongoing challenges towards equipping a space from the ground up at Maitland House II.
But the vision is only bolstered by these challenges, and our rationale in hosting Tina, with the support of the German Embassy in South Africa, was to begin in earnest to develop the practice of conservation not only in the fire-and-mould affected Special Collections at UCT Libraries, but in South Africa as whole.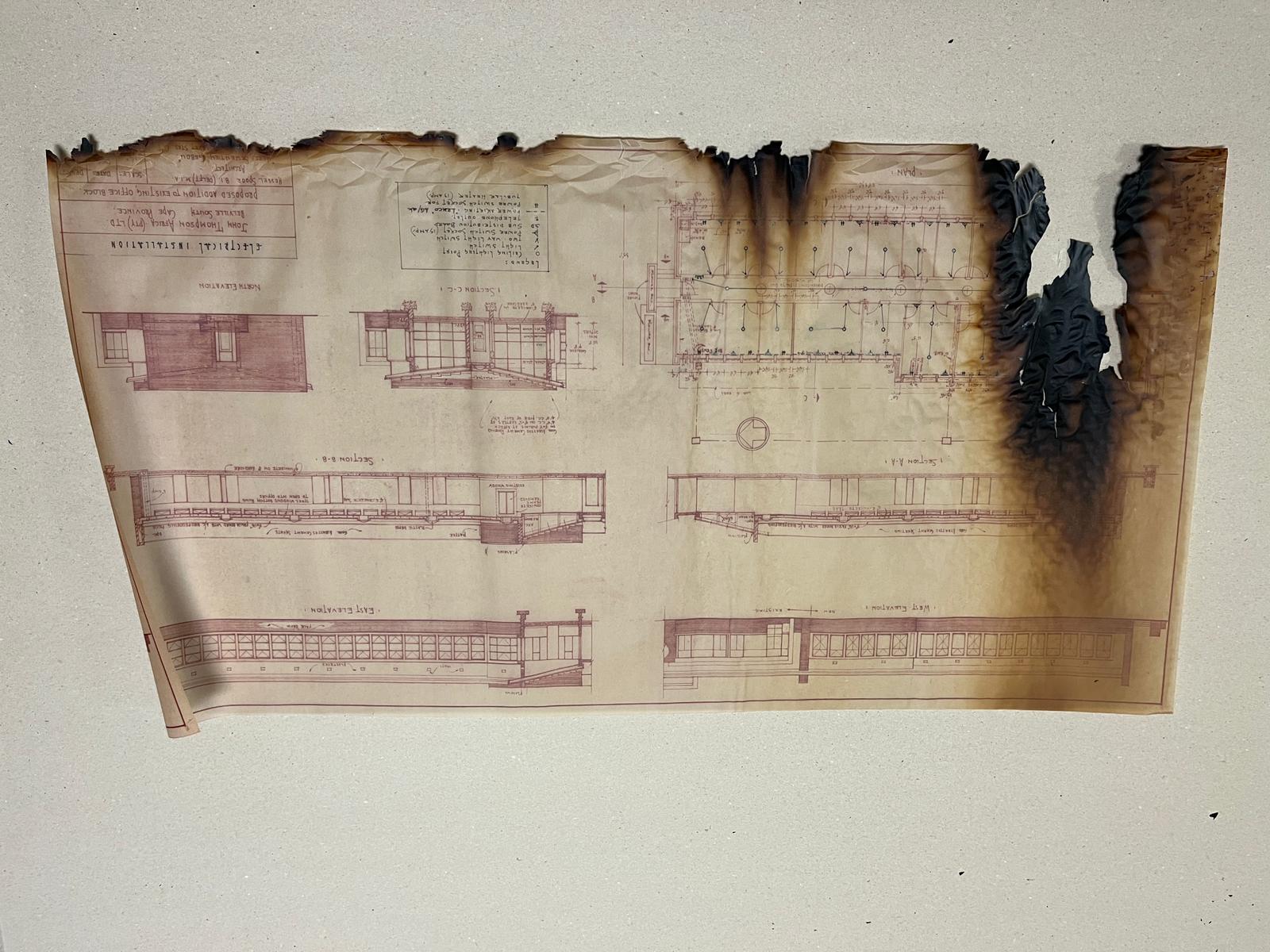 Concurrent to the establishment of conservation work at our recovery premises, the Special Collections team was fully engaged in clearing Upper Campus spaces in preparation for the new academic year. Notably, Tina assisted with clearing fragile drawings in the Library Learning Lounge, but otherwise her time was spent in the new 'conservation unit' in Mowbray.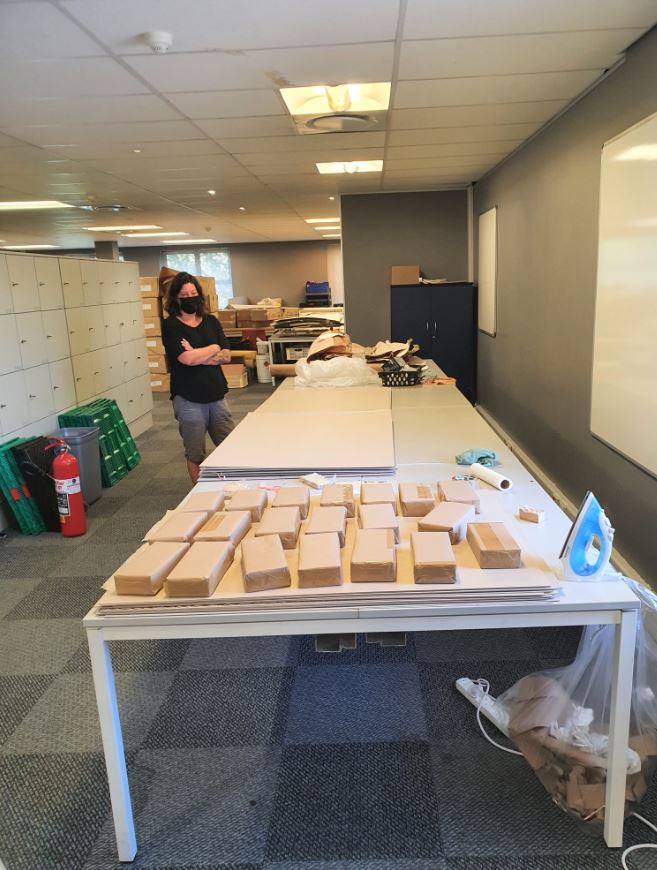 Over the course of the six weeks of Tina's stay, much work was established with a focus on oversized materials.
During the Salvage many of these collections were mixed up, so Isaac Ntabankulu, architectural archivist at Special Collections, worked closely with Tina, Daniele and Jabulile to establish a work flow for checking in and processing architectural assets into their respective collections.
Collections included Herbert Baker drawings, which will be digitized this year as part of a grant from the National Institute of Humanities and Social Sciences, as well as Uytenbogaart, Jack Barnett, UCT drawings and plans – to name a few. Published maps were also separated out to be processed by the African Studies team.
Tina engaged with the team about workflows to ensure that the two respective teams in Special Collections (Published and Primary) can work effectively with the conservation unit. She has provided guidance and strategic input to management about resourcing the conservation unit.
In a recent interview with Dr Eva Thamm, DAAD lecturer at UCT, Tina noted the following:
(I) … would like to continue to be involved in this project. I notice that even small things that I do or tell my colleagues are met with gratitude … I would like to continue to accompany the project and be available to answer any questions. That's why I'll be happy to come back again if necessary. That is important to me, because I have the feeling that this is as well my project now.

Read more about Tina's visit.