One of the groups of volunteers that came to help with the Jagger Salvage operations, was a group of ten Sea Cadets from TS Woltemade, under the command of Ens Ruben Pillay. They helped with packing material, were part of the human chain to get the crates of material out of storage and off to either immediate triage or temporary storage, and helped to unload the material as well.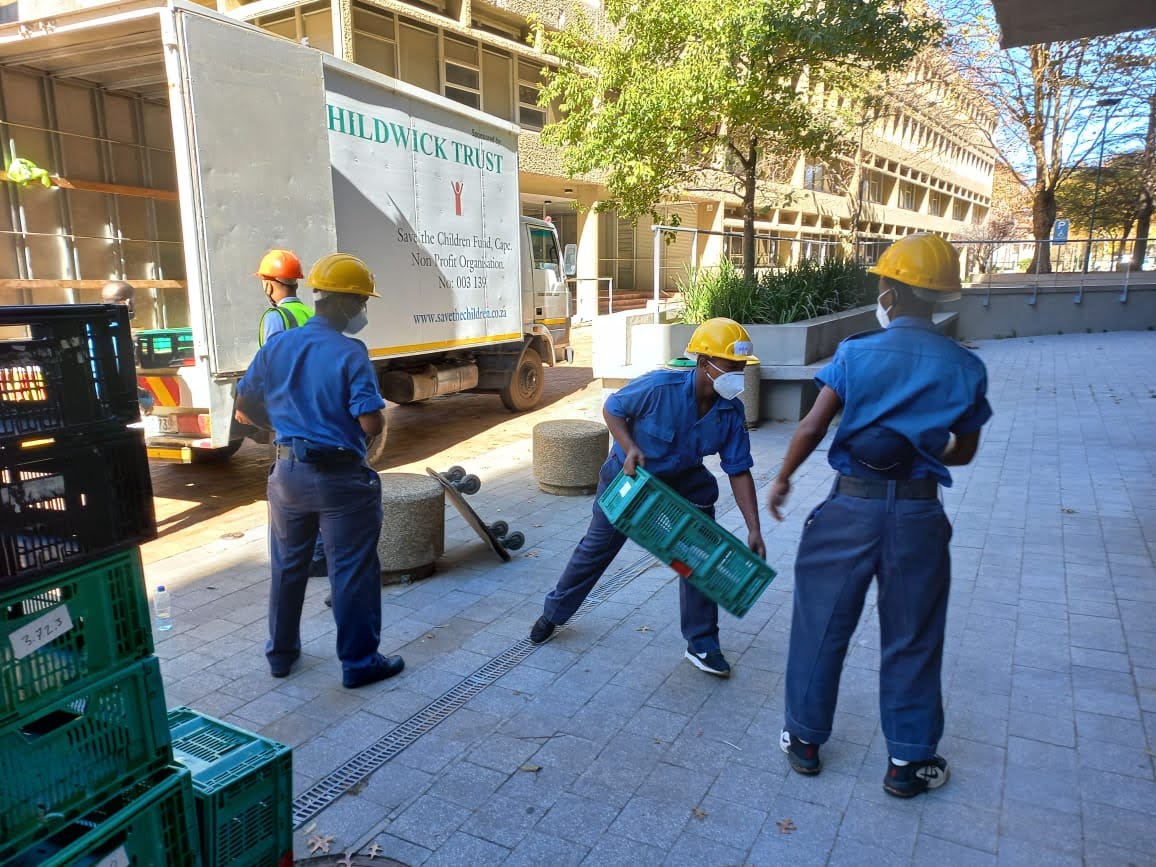 On the day the Sea Cadets joined us, the crates contained material from Rare Books. Specifically the Children's Literature and African Children's Literature Collections.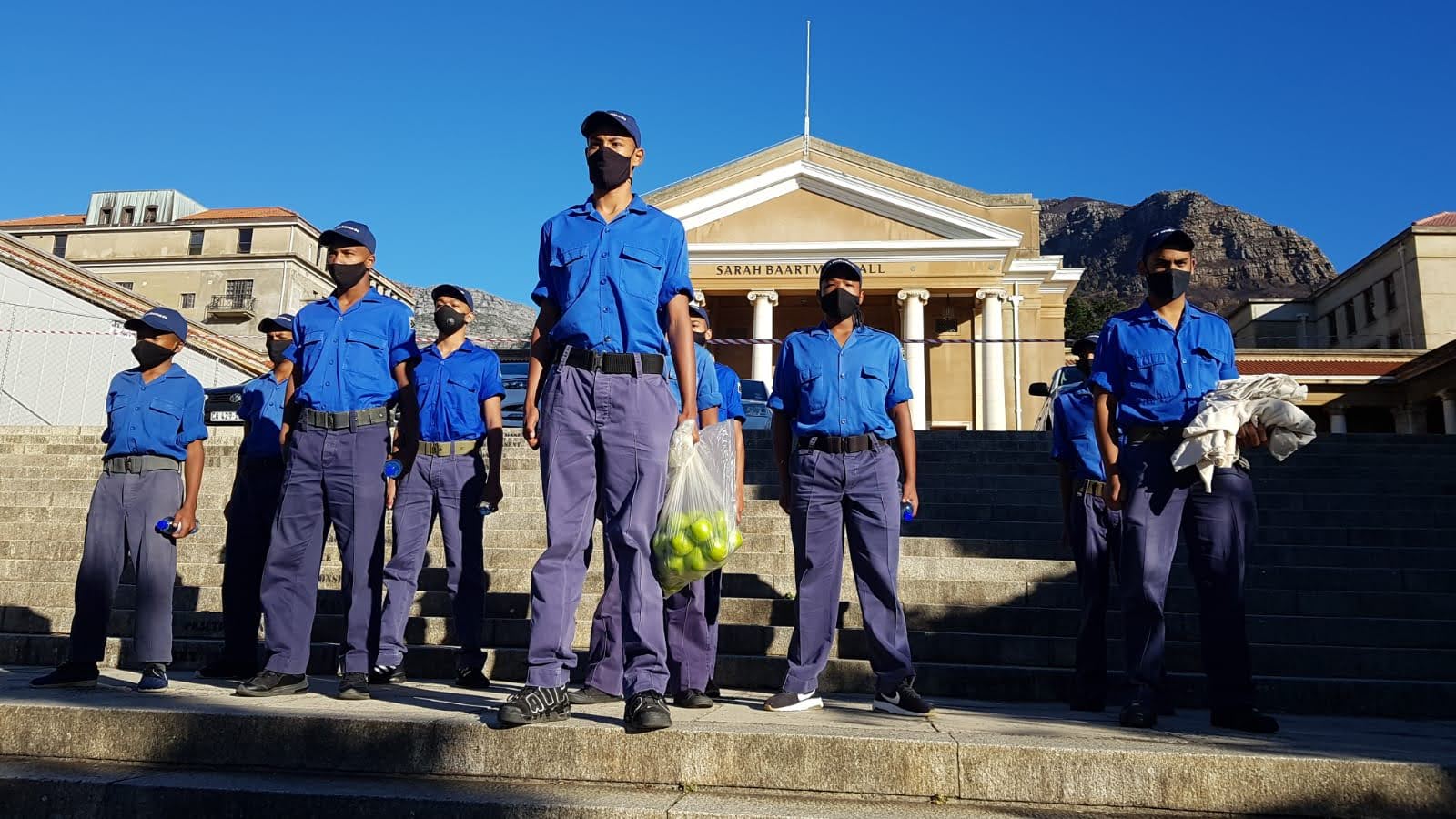 Still attending school themselves, many of the Sea Cadets indicated that they were interested in studying at UCT, indicating interests in marine biology and engineering. Both of those degrees would help them if they chose to continue with a career in the maritime sector. The practical experience they gained through this volunteer opportunity complements their training around the devastating effects of fire, how to manage the aftermath of such an event, Health and Safety concerns, teamwork, and working in confined spaces—very important if you're going to spend a lot of time onboard a ship.
The Cadets met a number of UCT staff and students that were also volunteering. Notable amongst these, was Mihlali Pikashe, a Residents Association Treasurer, from Groote Schuur Residence, who encouraged them to follow their dreams, and Special Collections African Film Librarian, Bev Angus, who gushed about working with them when they were unloading and unpacking material at the Library Learning Lounge.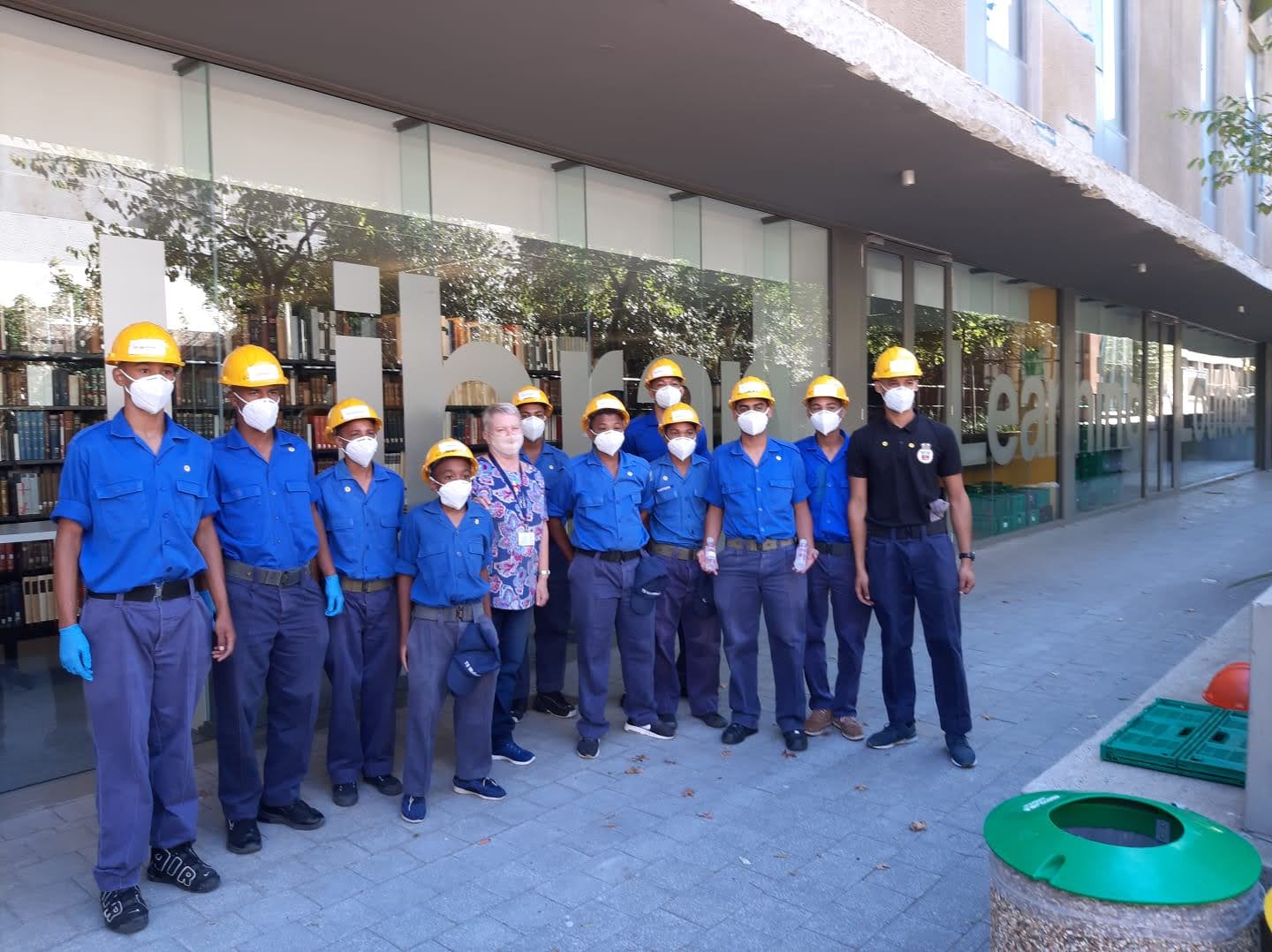 We want to thank the Cadets for giving up part of their weekend to help us. Sea J Heyburgh of Grassdale High, Sea L Hartogh of Manenberg High, Sea L Golden Iomb and Sea B Bull of Steenberg High, Sea J Holies of Ocean View High, Sea R Johnson of Muizenberg High, Sea N Brown of Mondale High, Sea R Rossouw of Sibelius High, Sea J Richards of Crest Way High, and Sea A Jam of Oval North High.
We hope to see you all again, at our new premises, as successful students and graduates, studying and researching with material you took part in saving.