Saif Feroz Khan

Personal Details
Saif Feroz Khan is currently undertaking a Masters degree in the laboratory of Professor Sharon Prince in the Division of Cell Biology at the University of Cape Town. He completed his Bachelors and Honours (first class) at the same university but plays an active role in student leadership and sport.
Current Research Interests
My Master's thesis investigates the potential of repurposing current non-cancer FDA-approved drugs towards cancer therapy and looking more specifically at their specificity towards key protein drivers of cancer progression, namely the transcription factor TBX3. From this point we want to validate the drugs in a panel of cancers such as breast and cervical cancer and move these drugs along the drug development pipeline.
As a concurrent research, I am aiming to establish which establishments in Cape Town make the best burgers.
Important accomplishments
I am an NRF innovation scholarship holder as well as a UCT International student scholorship holder. I have given oral presentation at two key conferences, The SASBMB-FASBMB (2018) and Pathcape (2018) with data generated in my first year of my Masters degree.
Dr Claudine Van De Venter

Personal Details
Dr Claudine Van De Venter is currently working at the University of Cape Town's Faculty of Health Science in the Undergraduate Academic Unit. With a BSc in Complementary Health Sciences, a Bachelor of Complementary Medicine (Summa cum laude) and an almost complete Masters in Public Health (Epidemiology & Biostatistics), she is well on her way to her PhD.
Current Research Interests
My Master's thesis investigates pre-natal infant feeding intentions versus post-partum feeding practices in HIV infected women on anti-retroviral therapy. This study was carried out in Gugulethu, Cape Town. My concurrent research is grounded in evidence based, epidemiological studies in Naturopathic and Complementary Medicine. I am currently involved in research relating to dermatology, musculoskeletal disorders, attention deficit disorder and gluten free diets.
Important accomplishments
I am a reviewer for the BMJ. I am one of nine researchers, competitively chosen in 2016 via an international application process amongst researchers from top tier and Ivy league universities for the Australian Research Centre in Complementary and Integrative Medicine (ARCCIM) International Naturopathy Research Leadership Program Fellowship at the Faculty of Health, University of Technology, Sydney. This collaboration's recent publications are:
Identification of the conditions that complementary medicine practitioners recommend gluten free diets for in Australia.
The diagnostic and clinical management of individuals recommended gluten free diets by complementary medicine practitioners.
Trish Muzenda
Title of project: Breast Cancer Symptom Awareness and Practices among Primary Health Care Providers in Khayelitsha, South Africa
Research objectives:  To investigate primary health care (PHC) provider understanding and management of breast cancer risk factors, signs and symptoms.
Research questions
What is the knowledge amongst Primary Health Care (PHC) providers on breast cancer signs and symptoms as well as risk factors?
What is their course of action when they suspect a patient has breast cancer?
Thandeka Hlongwane
Title of project: Development of EpCAM Based Human Cytolytic Fusion Proteins (hCFP) for Targeted Killing of Triple Negative Breast Cancer (TNBC) Cells
Hypothesis: EpCAM based hCFP enable targeted killing of heterogeneous triple negative breast cancer cells at high specificities.
Specific objectives 
To produce and test novel EpCAM human cytolytic fusion proteins (hCFP)  for specific anti-cancer activity in TNBC cell culture model, as well as mouse xenograft models.
To improve the translocation efficiency of previously designed EpCAM based hCFP.
Paul Mambwe Chilwesa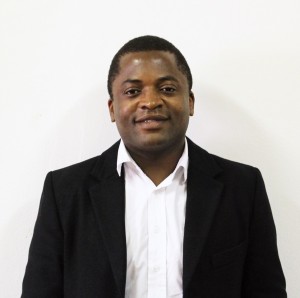 Title of project: Comparison of the sensitivity of 18F-Fluorodeoxyglucose Positron Emission Tomography/Computed Tomography (18F-FDG PET/CT) and Conventional Diagnostic Imaging in detecting metastases in Locally Advanced Breast Cancer Staging at Groote Schuur Hospital
Objective: To assess the difference in the sensitivity in detecting metastases between whole-body 18F-FDG PET/CT and conventional imaging (CI) for staging in participants with locally advanced irresectable invasive ductal carcinoma (IDC) of the breast treated at Groote Schuur Hospital.
Ongeziwe Taku

Title of project: Human Papillomavirus Prevalence in Women in the Eastern Cape, South Africa and evaluation of hpVIR Real-Time PCR Test [Compare the In-House HPV test (hpVIR Real-Time PCR Test) and Commercial HPV Test (Hybrid Capture 2)] for HPV Detection and Cervical Cancer Screening
Specific objectives
To investigate the prevalence of HPV, risk factors associated with HPV in HIV-positive and HIV negative women.
To screen for high-risk HPVs in self-collected and clinician collected specimen using real-time hpVIR and HC2.
To compare the performance of real-time hpVIR test to HC2 test on clinician-collected specimens.
Marc Hendrinks
Title of project: Teratomas, Malignant Extracranial Germ Cell Tumours (MEGCTs) and Sex Cord Stromal Tumours (SCSTs) in Children: Moving Towards a Standardised National South African Treatment Approach
Research questions/Specific objectives:
What is the survival of children with teratomas, malignant germ cell tumours (which occur outside the brain) and sex cord stromal tumours treated who are treated on a standardised national regimen?
Are there any additional factors which influence survival, for example, age, sex, primary site of the tumour, nutritional status (whether children are malnourished or not) and socio-economic status?
Are there any treatment related complications which affect survival or quality of life of patients treated on a standardised regimen?
Are there any long term chemotherapy related effects like deafness or kidney problems which may arise following treatment with a standardised chemotherapy regimen?
What are there long term endocrine effects?
Rakiya Saidu
Awaiting project information
Fleury A. N. Biteghe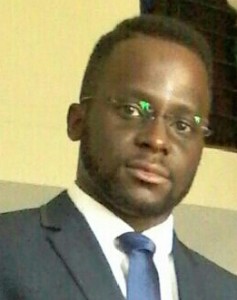 Title of project: Overcoming Chemoresistance in Melanoma using Combination Therapy Treatment
Introduction: Metastatic melanoma is the deadliest form of skin cancer, which is highly resistant to chemotherapeutic treatment. The central players in this mechanism are said to be the ATP-Binding cassette (ABC) transporter proteins, which are overexpressed in chemoresistant melanoma cells, hence lower the accumulation of cytotoxic drugs within the cells. This study set out to investigate using an in vitro model of metastatic melanoma cells, the mechanisms underlying chemoresistance and the efficacy of adjunctive combination therapy treatment (photodynamic therapy + chemotherapy) in an attempt to decrease cellular resistance.
Objectives
Assess cell viability and clonogenicity after the different therapeutic treatments on melanoma cells
Determine the expression of the ABC transporters before and after therapeutic treatments
Investigate the role of PI3k/Akt pathway in controlling melanoma resistance
Augustine Musyoka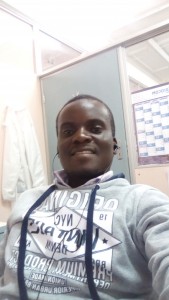 Title of project: The Use of MAGE-C1 Expression in the monitoring and treatment of autologous transplant patients with multiple myeloma
Aim: To investigate the use MAGE-C1 expression in monitoring ASCT patients for relapse, and also strive to improve treatment outcomes by purging premalignant from the stem-cell harvest bags prior to transplant.
Objectives
Understand the expression of MAGE-C1 in the population using flow cytometry.
Monitoring of autologous stem cell transplant MM patients during transplantation process using flow cytometry.
Development and assessment of a sensitive RT-qPCR MAGE-C1 assay for use in monitoring autologous stem cell transplant patients.
Investigate the localization of MAGE-C1 on B-cells using immunofluorescence staining
Develop MACS-bead methodology to investigate the possibility of removing the malignant MAGE-C1 positive cells from the stem cell collection prior to re-transplantation.
Christabel Abewe
Title of project: Universal Public Finance for Early Detection of Breast Cancer in Low- and Middle-Income Countries
Research question: The purpose of this study is to apply the extended cost-effectiveness analysis (ECEA) method to evaluate the consequences of publically funding interventions for early detection of breast cancer in one low-income country (Uganda) and one middle-income country (South Africa).
Study objectives
To estimate the cost of various early detection methods for breast cancer.
Using effectiveness data for each early detection method — estimate incremental cost effectiveness ratios (ICER), e.g. cost per disease averted or life saved.
Assess the level and distribution of the burden of disease averted (lives saved) across wealth quintiles.
Evaluate the financial protection (household expenditure averted) provided by UPF for early detection of breast cancer across different socioeconomic strata.
Alltallents Murawa
Title of project: Characterization of Novel Genital Human Papillomaviruses in HIV-1 Concordant and Discordant Heterosexual Couples
Introduction: The recognition of a novel HPV type by the HPV reference centre and the scientific community is based on availability of the full cloned genome, with the L1 gene sequence greater than 10% different or <90% similar from any previously described type. On observation of a potential novel HPV type, it has to be amplified to the complete genome, cloned into a vector system, sequenced, submitted for official naming, classified into the correct phylogenetic position and have its genes annotated. Determination of sequence similarity and differences requires a rigorous interrogation of the potential HPV type with sequences of all other HPV types in various databases.
Objectives
To clone and sequence for characterisation of potential novel HPVs from penile samples.
To establish the prevalence of Beta- and Gamma papillomaviruses in female genital samples.
To compare HPVs among the heterosexual couples and their association with multiple HPV infection and sharing of viruses in couples.
To establish the association between genital Beta and Gamma papillomavirus infection with HIV infection status, CD4 counts and abnormal cervical cytology in heterosexual couples.
Harris Onywera
Title of project: A Study of the Genital Microbiotas of Black South African Women and Men: Associations with Human Papillomavirus and HIV Infections
Objectives: To define the composition, diversity, and potential function of cervicovaginal and penile microbiotas of heterosexual Black South African women and men and further identify specific bacteria associated with HPV and HIV infections.
Research techniques used: DNA extraction, purification, and quantification; PCR; Deep sequencing (Ion Torrent PGM and Illumina MiSeq); Bioinformatics analysis pipelines (QIIME/UPARSE and mothur); LefSe for biomarkers discovery; STAMP for detecting biologically active bacteria; R package (MetagenomeSeq, Phyloseq).
Muneerah Smith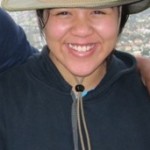 Title of project: Using an Immunoproteomic Approach to Identify diagnostic and Prognostic Markers of Collorectal Cancer
Objectives: Isolate cancer specific antigens using native protein microarrays; Identify isolated cancer specific antigens by mass spectrometry; Determine which antigens are best for cancer diagnostis and prognostis; Test the validity of antigens for use in cancer cohorts; Incorporate novel antigens markers into the already established CT100+ microarray
Research techniques used: Immunoprecipitation; Native protein extraction from CRC tissue samples; IgG biotinyaltion; Fast protein liquid chromoatography (FPLC); Isoelectric focussing/ion exchange chromatography; Create native protein microarray; Mass spectrometry.
Tracey Adams
Title of project : Is There  a Difference among  Women  of  African  Heritage  Compared  to  Women with European or Mixed  Race Heritage in Terms of the Genetic  Profile  in Women Diagnosed  with Ovarian  Cancer?
Objectives: Retrospectively analyse paraffin embedded tumour tissue of patients diagnosed with epithelial ovarian cancer in our database; Prospectively identify for predisposing germ line mutations in patients diagnosed with ovarian cancer; Test blood samples of patients who present with ovarian masses prior to surgery or histological diagnosis; Analyse the molecular pathology in ovarian tumour samples of the ovarian cancer patients identified.
Research techniques used:DNA analysis ( next generation sequencing) from blood samples to evaluate BRCA ( germline) mutations; Tumour tissue analysis via TMA's (tissue micro-arrays); Molecular pathology  using IHC (immunohistochemistry) on tissue micro-arrays (TMA's).
Serah Kimani
Title of project: Potential Inhibitors for Oncogenic Transcription Factors, TBX2 and TBX3
Objectives:The focus is on characterizing two proteins, TBX2 and TBX3, whose levels are frequently elevated in several cancers and leads to the development and progression of cancer. They have been identified as drug targets for anti-cancer therapies. We seek to develop small molecule compounds that may be used as drugs to inhibit their activity, thereby contributing to more effective anti-cancer therapies.
 Henry Adeola 
Title of project: Novel Biomarkers of Prostate Cancer using Proteomics and Lipidomics techniques
Objectives: Biomarker discovery in urine, serum and prostatectomy tissue; Proteome and Lipidome establishment for SA cohort; Development of point of care panel of prostate cancer diagnostic biomarkers in SA Mass Spectrometry
Research techniques used: Protein microarray; Gel-based chromatography; Ultra high performance liquid chromatography (UHPLC); Filter aided sample preparation (FASP)
Ramadhan
i Salum Chambuso
Title of project:  HIV/HPV co-infection and host genetics of cervical cancer study
Objectives
1. To characterize the HIV/HPV co-infection status according to the age difference
Hypothesis; Women with HIV/HPV co-infection present with invasive cervical cancer at younger age than HPV only infected women.
2. To compare the prevalence of HPV infection in HIV positive women.
Hypothesis; HIV infected women are more likely to be infected with multiple strains of high risk HPV than HIV negative women.
3. To classify the HLA-II genes according to HIV/HPV status
Hypothesis; Women with HIV/HPV co-infection are more likely to have high risk HLA class II patterns compared to HIV uninfected women, therefore, will lead to early development of invasive cervical cancer.
4. To characterize the severity of LOH on chromosome 6 between HIV positive and HIV negative women.
Hypothesis; Women infected with HIV express high frequency of LOH on chromosome 6 compared to HIV negative women. LOH is the most common genetic alteration occurred in human carcinogenesis process, which implies the absence of a whole functional tumor suppressor gene to protect the body.
Lamech Mwapagha
Awaiting project information
Lindiwe Lamola
lindie.lamola@gmail.com
Awaiting project information
Aderonke Ajayi-Smith
ajayismithaf@yahoo.com

Alexis Joy Neumann

Awaiting project information

Anna Vorster

Awaiting project information

Horacia Naidoo

Awaiting project information

Jade Peres

Awaiting project information

Rehana Omar

Awaiting project information

 Sylvester Omoruyi
Awaiting project information