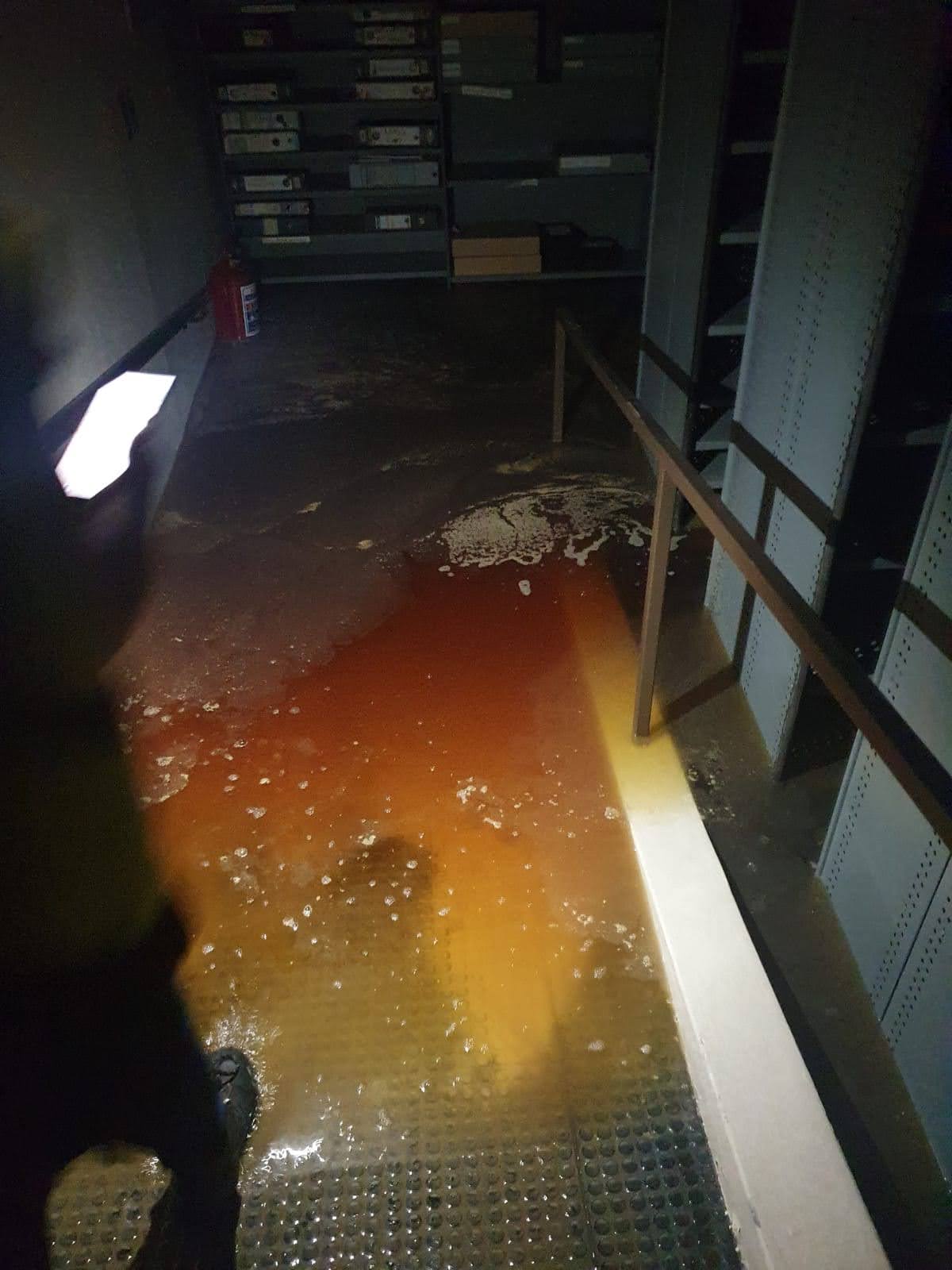 The fire was a devastating tragedy that resulted in a massive loss of unique local material. The Audiovisual Archive (AVA) used to live in the basement, so it escaped the flames. I was concerned about water damage, but for some reason it hadn't occurred to me that most buildings aim to be watertight. Once staff were allowed to get into the building we learnt that the water used to extinguish the fire had pooled in the basement. The bottom shelves—and, of course, their contents—were under water.
In the salvage phase, the AVA was a priority and was packed into crates and removed from the site within a few days. While some material went into the cold storage containers, and some to triage, the vast majority ended up in the old University House dining hall.
There were some good things that resulted from the fire. Before lockdown I had been auditing the AVA in order to prioritise older, more fragile material for digitisation. Even though the UCTL digitisation team had been digitising Special Collections material for over a decade, only a tiny fraction of the items had undergone the process. As a result of the fire, the digitisation of the AVA could be outsourced to VRTV—including the film reels!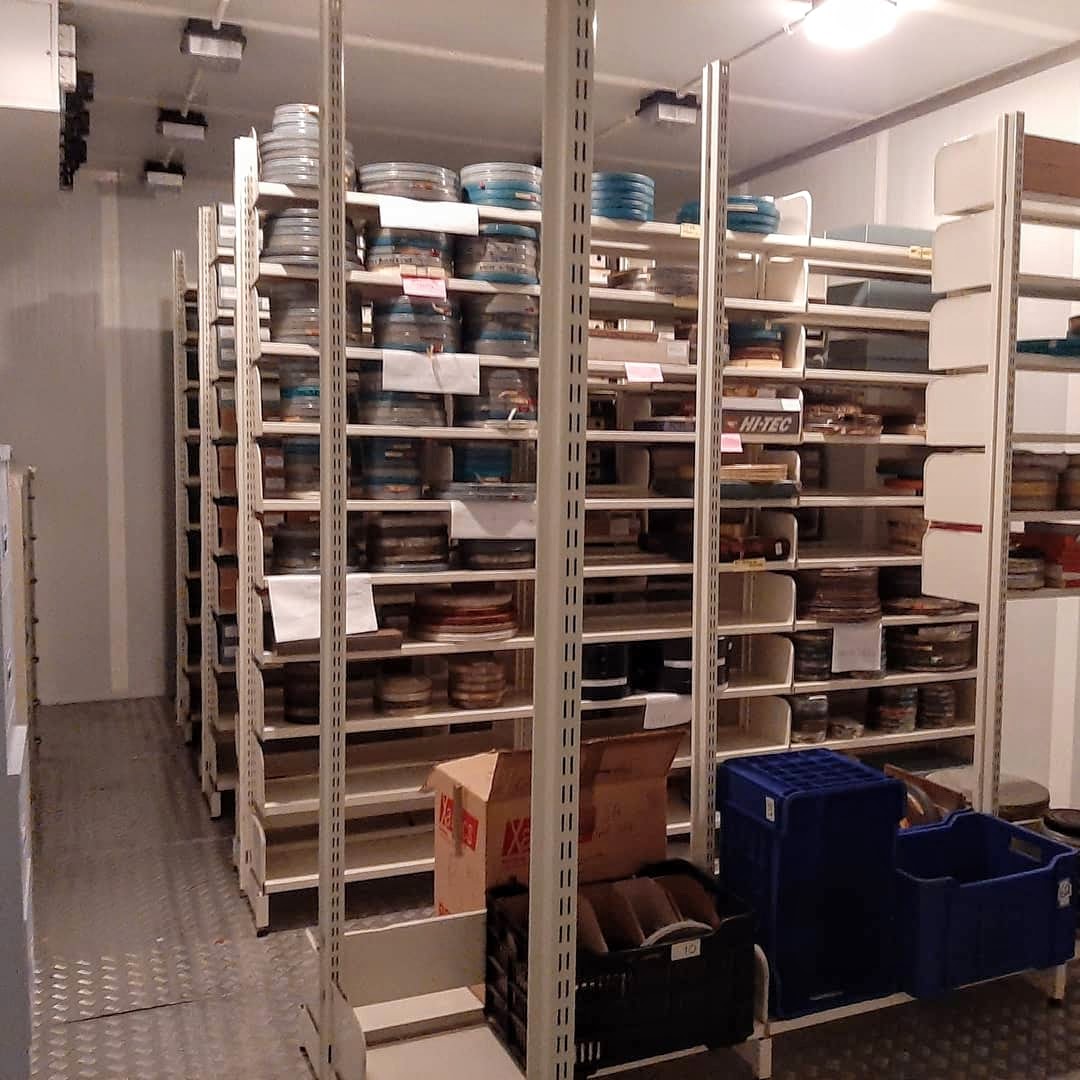 Kept in the Immelman Cold Room, beneath Interlibrary Loans, the film reels have largely been ignored over the years. We don't have the equipment to either view or digitise them, so we preserved them in the hope that one day we would.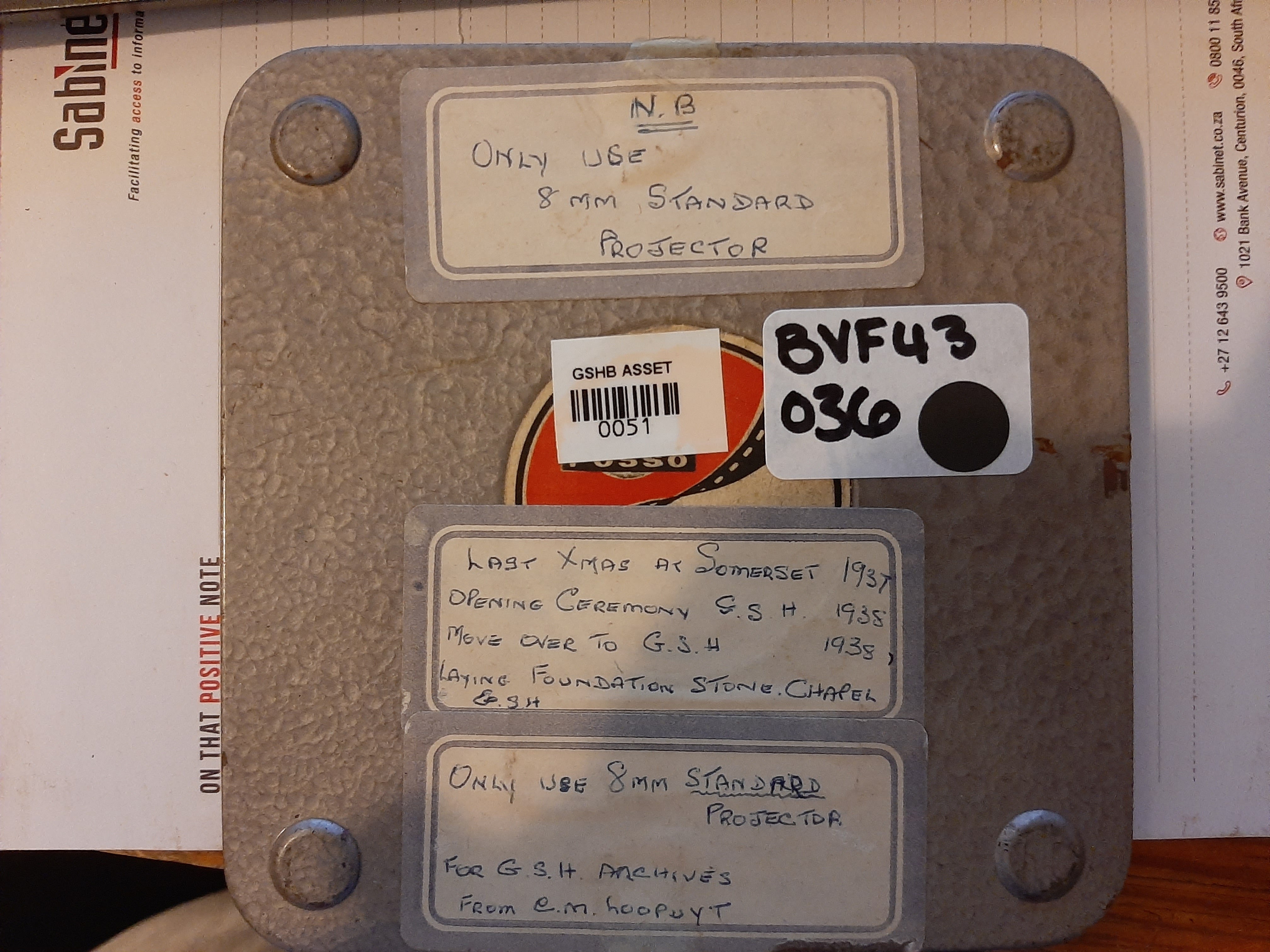 Every digital object needs to be tied to the physical object that was digitised. This is done through the use of a unique identifier, consisting of the collection number followed by another number, for example, BVF43_036. Part of the AVA audit involved assigning each item an identifier in preparation of eventual digitisation, and Susan Mvungi and I are now working through the crates to do this. The identifier will be used as the digital object's file name, is written on the item, and is used to tie the metadata record to the item.
Once every object has an identifier, we will begin creating enhanced metadata. Part of this will be information about the physical item as well as the characteristics of the digital item. Many items have been given a title or a description of the contents by the creator. We will also need to view the footage in some cases. That metadata will be used to create a finding aid that researchers can then use in order to determine whether they wish to view or use the material in the AVA. While the digitisation may be finished quite soon, it will be several years before all the collections are accessible to researchers