Alltalents Murahwa
Awaiting project information
Harris Onywera
Title of project: A Study of Genital Microbiotas of Black South African Women and Men: Associations with Human Papillomavirus and HIV Infections
Objectives: To define the composition and diversity of cervicovaginal and penile microbiotas of heterosexual Black South Africans and assess their associations with demographic, sociobehavioural, and clinical factors.
Research techniques used: DNA extraction, purification, and quantification; PCR; Deep sequencing (Illumina MiSeq); Bioinformatics analysis pipelines (QIIME/UPARSE); LefSe for detecting biomarkers for HPV and high-risk HPV; STAMP for detecting biologically active bacteria; R package (MetagenomeSeq, Phyloseq).
Muneerah Smith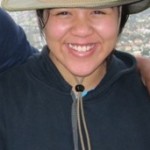 Project : Using an immunoproteomic approach to identify diagnostic and prognostic markers of collorectal cancer.
Objectives: Isolate cancer specific antigens using native protein microarrays; Identify isolated cancer specific antigens by mass spectrometry; Determine which antigens are best for cancer diagnostis and prognostis; Test the validity of antigens for use in cancer cohorts; Incorporate novel antigens markers into the already established CT100+ microarray
Research techniques used: Immunoprecipitation; Native protein extraction from CRC tissue samples; IgG biotinyaltion; Fast protein liquid chromoatography (FPLC); Isoelectric focussing/ion exchange chromatography; Create native protein microarray; Mass spectrometry.
Tracey Adams
Project : Is there  a difference among  women  of  African  heritage  compared  to  women with European or mixed  race heritage in terms of the genetic  profile  in women diagnosed  with ovarian  cancer?
Objectives: Retrospectively analyse paraffin embedded tumour tissue of patients diagnosed with epithelial ovarian cancer in our database; Prospectively identify for predisposing germ line mutations in patients diagnosed with ovarian cancer; Test blood samples of patients who present with ovarian masses prior to surgery or histological diagnosis; Analyse the molecular pathology in ovarian tumour samples of the ovarian cancer patients identified.
Research techniques used:DNA analysis ( next generation sequencing) from blood samples to evaluate BRCA ( germline) mutations; Tumour tissue analysis via TMA's (tissue micro-arrays); Molecular pathology  using IHC (immunohistochemistry) on tissue micro-arrays (TMA's).
Serah Kimani
Project: Potential inhibitors for oncogenic transcription factors, TBX2 and TBX3
Objectives:The focus is on characterizing two proteins, TBX2 and TBX3, whose levels are frequently elevated in several cancers and leads to the development and progression of cancer. They have been identified as drug targets for anti-cancer therapies. We seek to develop small molecule compounds that may be used as drugs to inhibit their activity, thereby contributing to more effective anti-cancer therapies.
Henry Adeola 
Title of project: Novel Biomarkers of Prostate Cancer using Proteomics and Lipidomics techniques.
Objectives: Biomarker discovery in urine, serum and prostatectomy tissue; Proteome and Lipidome establishment for SA cohort; Development of point of care panel of prostate cancer diagnostic biomarkers in SA Mass Spectrometry
Research techniques used: Protein microarray; Gel-based chromatography; Ultra high performance liquid chromatography (UHPLC); Filter aided sample preparation (FASP)
Alexis Joy Neumann
Awaiting project information
Anna Vorster
Awaiting project information
Horacia Naidoo
Awaiting project information
Jade Peres
Awaiting project information
Rakiya Saidu
Awaiting project information
Rehana Omar
Awaiting project information
 Sylvester Omoruyi
Awaiting project information
Ramadhani Salum Chambuso
Title of project:  HIV/HPV co-infection and host genetics of cervical cancer study
Objectives: 1. To characterize the HIV/HPV co-infection status according to the age difference
Hypothesis; Women with HIV/HPV co-infection present with invasive cervical cancer at younger age than HPV only infected women.
2. To compare the prevalence of HPV infection in HIV positive women.
Hypothesis; HIV infected women are more likely to be infected with multiple strains of high risk HPV than HIV negative women.
3. To classify the HLA-II genes according to HIV/HPV status
Hypothesis; Women with HIV/HPV co-infection are more likely to have high risk HLA class II patterns compared to HIV uninfected women, therefore, will lead to early development of invasive cervical cancer.
4. To characterize the severity of LOH on chromosome 6 between HIV positive and HIV negative women.
Hypothesis; Women infected with HIV express high frequency of LOH on chromosome 6 compared to HIV negative women. LOH is the most common genetic alteration occurred in human carcinogenesis process, which implies the absence of a whole functional tumor suppressor gene to protect the body.
Lamech Mwapagha
Awaiting project information
Lindiwe Lamola
lindie.lamola@gmail.com
Awaiting project information
Aderonke Ajayi-Smith
ajayismithaf@yahoo.com