16th IUBMB Young Scientist Program and Conference (14-21 July 2016, Vancouver, Canada)
By Tamara Stelma (STLTAM001@myuct.ac.za)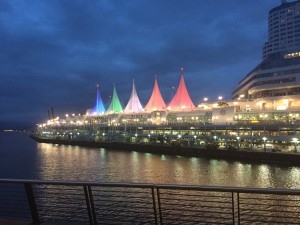 The International Union of Biochemistry and Molecular Biology (IUBMB) Young Scientist Program gave 42 PhD students or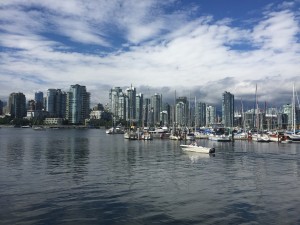 postdoctoral fellows the opportunity to travel to Vancouver, Canada, and attend an inspiring academic program at the University of British Columbia. I was privileged to be a part of the young scientist group that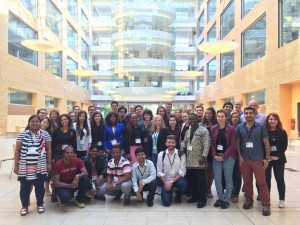 represented 26 different countries around the world. We each got the opportunity to do an oral presentation on our research as well as a poster presentation which facilitated useful and interesting
discussions around our work. We were also taken on a tour of the Michael Smith Genome Science Centre where we got to experience
the workings of the world's first Personalised Oncogenomics Project (POG project). The program provided a great opportunity for young scientists to network with each other as well as leading researchers in their respective fields.
The international conference on biochemistry and molecular biology followed the young scientist program and was held at Vancouver's East Convention Centre. The conference brought delegates together from all corners of the globe to discuss signaling pathways in development, disease and aging. Exceptional science was presented by leading researchers in their fields including two Nobel and 5 Gairdner prize winners. The plenary sessions covered a diverse range of topics including; cell death and aging, cancer causes and progression, circadian rhythms, regulation of RNA and proteins as well as membrane proteins and channels.
The next IUBMB conference will be held in Seoul, South Korea, 4-8 June 2018. I recommend all future PhD students and Postdoctoral Fellows to apply for the Young Scientist program as it is an opportunity not to be missed.
Photos: Courtesy Tamara Stelma