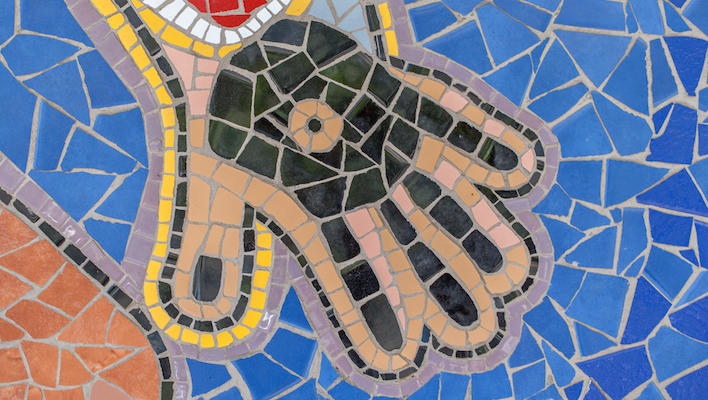 The idea for UCT's first free online course Medicine and the Arts: Humanising Healthcare was born following the success of an interdisciplinary Masters course, Medicine and the Arts. Why not share this incredible line-up of the university's academics as a Massive Open Online Course (MOOC), asked the Vice Chancellor? After a nine months gestation UCT, partnering with FutureLearn, launched Medicine and the Arts: Humanising Healthcare. And what a healthy beginning it has been. Hosted on the international MOOC platform, FutureLearn,  the free online course went live on 16 March 2015 with 7 700 learners enrolled.
The original Masters course, Medicine and the Arts was developed by anthropologist Associate Professor Susan Levine and medic Professor Steve Reid in 2014. As they explain in a blog post on the FutureLearn platform, one of their goals was to promote the emerging field of Medical Humanities, with a particular emphasis on what this means in a developing country context. It has involved considerable effort to redesign the Masters course for a larger general audience, with the academics working with a team of learning designers and video production staff from the university's Centre for Innovation in Learning and Teaching (CILT). Yet this has been very rewarding, drawing in perspectives from participants from around the world.
After two weeks, what can we say about the course?  In the first week, over 2300 people took part in an animated discussion about what medical humanities is and why it might be important. As lead educator, Steve Reid commented after the first week in his email to participants: The online space is a new and exciting one, with the strangeness of never meeting most of you physically, but it allows us to have a series of extraordinary conversations, that are located precisely in that inter-disciplinary space that we were aiming for. And so too with the online course process, there is the vague sense that because it is online and we do not meet in the flesh, it is "unreal".  However the online discussions and responses are strikingly authentic and personal, and in some ways are more real than the somewhat contrived presentations in the videos, since they are dealing with your real experiences in hundreds of different situations.
Learning in a global space has led to transformations in personal world views. Participants  from the UK have expressed amazement about some of the realities of healthcare in developing countries, with  the need for heart valve transplants in week one and  the incidence of TB and the difficulties of treating sick children with poor socio-economic backgrounds in week 2 coming to the fore. Learners from developing countries including Mexico, Brazil, India, Sudan, Afghanistan, South Africa and Kenya have shared details about their local context showing that while there may be difficult problems and resource constraints, concerns about humanising healthcare are common across geographical and economic locations.  
Over three thousand people interacted with the material in the first two weeks. Comments and discussions saw extraordinary exchanges between people from across the world (over 100 countries) and out of various disciplinary perspectives (nurses, doctors, patients, occupational therapists, homeopaths, musicians, art therapists, carers working with the elderly, with children, with the mentally ill and with the terminally ill). Participants have shared their healthcare responses with some writing poetry in response to UCT professor and poet Peter Anderson's guest lecture on the 'heart of art and literature'.
The diverse course participants include school-going youth, university students, working professionals, people at home dealing with illness and retired people. At the end of week two's  module on 'Children's voices and healing, Susan Levine reflected:  I am struck by the intimate stories many of you have shared. Irrespective of whether you are a nurse, artist, social worker, speech pathologist, psychologist, medical doctor, musician, public health worker, journal editor, academic or from any other other profession, all of you in one way or another were able to step into an interdisciplinary framework and consider the importance of listening to what children have to say about their treatment, illness, and how they face the prospect of death and dying.
As we move through the course, we look forward to richer discussion and greater sharing of experiences.  For UCT, the launch of the MOOC  has achieved one of our stated objectives: to ensure that the knowledge offered in these digital education environments is not only of and about the developed world. We've made a healthy African footprint in the global world of MOOCs. There are more courses in production – so watch this space!